Aquarium Relocations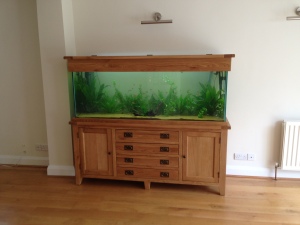 The day you move house is a stressful day. Relocating an aquarium in the middle of all of that commotion is doubly stressful.
At Fishkeeper Plus we offer an aquarium moving service that takes care of everything for you. We take every drop of water with us and move all of the livestock in suitable containers so that they are safe during their journey.
If you are moving home or office or even just need your aquarium moved in your home to decorate that room or you fancy the aquarium in a different location then please give us a call to discuss how we can help you.